Litter News & Announcements!
Please email to check for any current puppies waiting for their forever loving family or for the timeframe of my next expected litter. Please return the reservation form along with your deposit to gurantee your spot, as I breed strictly according to my Wait List.
"We just wanted to let you know how much we are enjoying Willow.
She is a quick learner! We have Amelia from "Wag the Dog" training coming to the house training us and Willow is learning all sorts of commands and tricks. She loves going for walks and is curious about everything. Thanks for breeding such wonderful dogs!
Joe and Linda
Prairie Wynd Rockin' Ashni absolutely rocked it!!!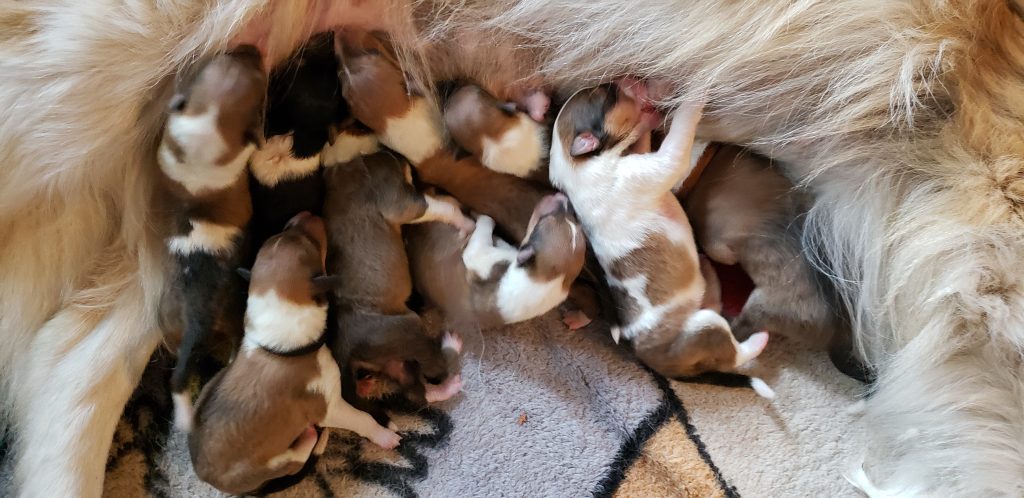 Scottish Joker is sired by MBISS AM GRCHA Aurealis Coldplay – CCA, AAOM & CCA BOS to BOB 2019 X
Tapestry's Celticmoon at Keltan RN, CGN, HIC
Joker has over a dozen unfinished titles to finish this year and is currently working on his novice, open and utility. He's fabulous on livestock and has a very promising carreer in herding. He is one of the most versatile collies we've had and loves to work. A super excitable dog, we just adore him!
Healthy & happy Gypsy & Atlas enjoying life!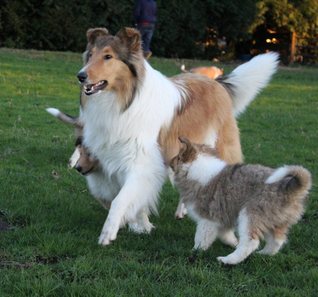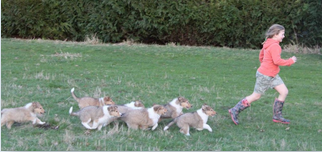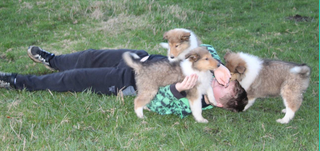 "Poppy has learned SO much in the short week we have had her and we are proud puppy parents. She let's us know when she needs to go outside and knows sit, down, stay, shake, spin, and roll over! She has been excellent with all of the people she has met so far, is an absolute sweetheart, and we love her so much!"
Looks like intelligence runs in the family!
Beautiful, Unique Collie Puppies!
We breed and raise all our collies with sincere care and attention. They have "homes" we like to call them. Kennels that are large and plenty of room for them to play on our property. See some of the videos to get an idea how cared for and happy they are!
Prairie Wynd Collies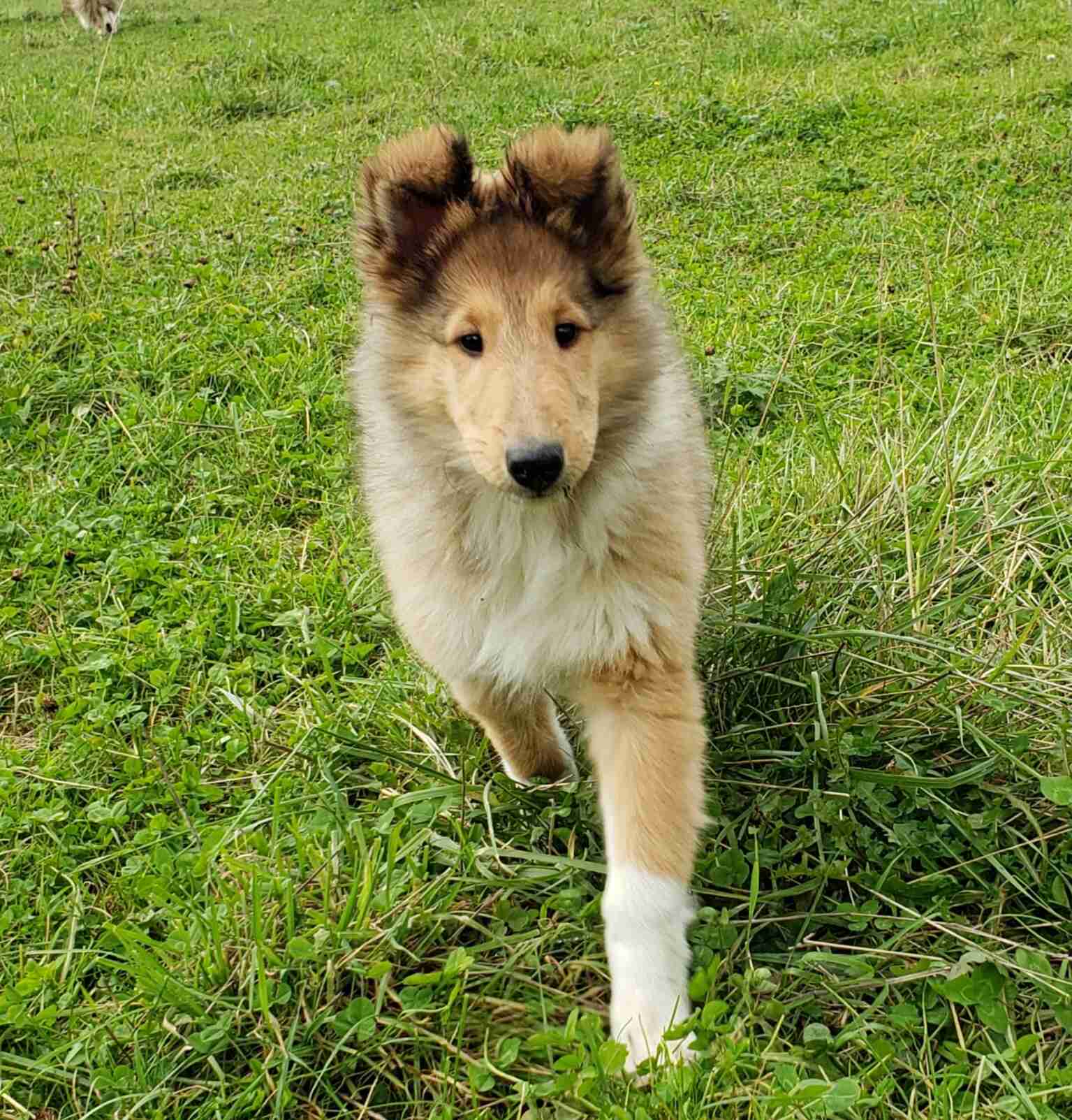 Healthy, happy, beautiful collies. Each & every one treated with love & care.
Every puppy expresses & demonstrates this love and care!