Litter News & Announcements!
SPECIAL ANNOUNCEMENT
I am thrilled to add a gorgeous new female to my kennel…Cleopatra Colley Couer of Prairiewynd. She is the epitome of Collie elegance, so regal and wise with an out-going, ready for adventure attitude. And…she is expecting mid January to Prairie Wynd Atlas Aurelius. I am currently taking Reservations for this litter, but it is filling up fast so please don't hesitate to contact for a guaranteed puppy in 2021.
"We just wanted to let you know how much we are enjoying Willow.
She is a quick learner! We have Amelia from "Wag the Dog" training coming to the house training us and Willow is learning all sorts of commands and tricks. She loves going for walks and is curious about everything. Thanks for breeding such wonderful dogs!
Joe and Linda
NEWS FLASH!!!
Pleased to announce a new litter Jan 6, 2021 from Cleopatra Colleycoeur of Prairiewynd and Prairie Wynd Atlas Aurelius
2 stunning puppies….tri colored male and sable female
They are reserved but please add your name to my Wish List for a puppy in the future. 
Atlas & Cleopatra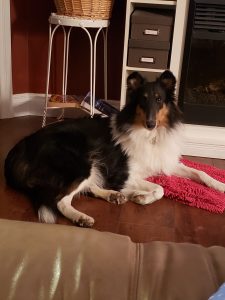 Recent Litter August 2020
So thrilled to announce that this litter is here with expected "go home" to party hearty with their new loving forever families is late October. Eight sables with colour variations and one tri-coloured.  All are gorgeous!
Sire is an amazing Canadian Champion with 43 titles!! Gr Ch Celticmoons Scottish Joker Am/Can/Caro RN
BIS Gr Ch Celtic Moon's Scottish Joker
CKC – RN, RI, RA, RE, RM, PCD, CGN, CA, CAX, NS, S, HIC, JT, AGNS
AKC – RN, RI, RA, RE, RM, PCD, CGN, CA, TDN, TDI, TDA, HT, PT, RATI, RATN, RATO, RATS
NADAC – TG-N, ICC
AHBA – JHD
CARO – RN-MCL, RNT-MCL, RA
AWCA – VC
OFA, Hips, Elbows, Patella, Cardiac, Thyroid, Dentition, MDR-1, DM, DMS under 4%, PRA non carrier by parentage, CEA mild
Prairie Wynd Rockin' Ashni absolutely rocked it!!!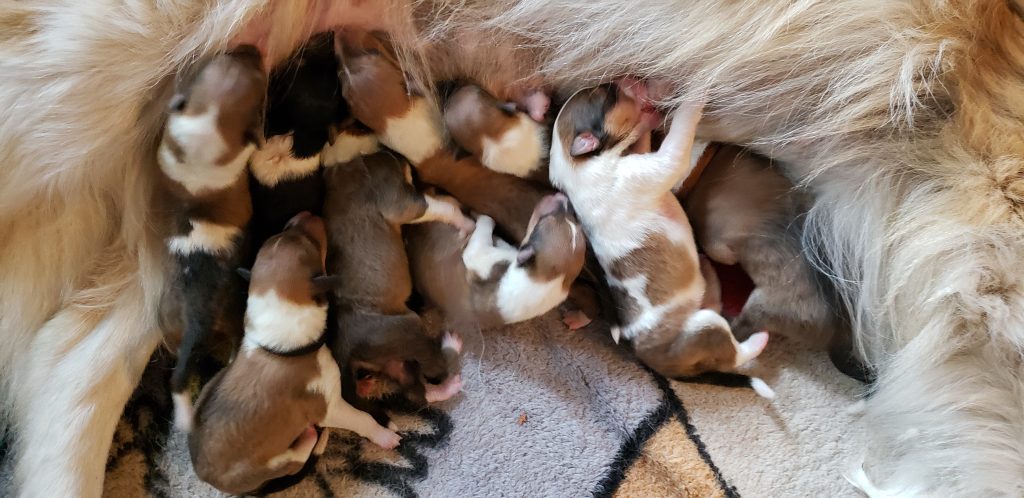 Scottish Joker is sired by MBISS AM GRCHA Aurealis Coldplay – CCA, AAOM & CCA BOS to BOB 2019 X
Tapestry's Celticmoon at Keltan RN, CGN, HIC
Joker has over a dozen unfinished titles to finish this year and is currently working on his novice, open and utility. He's fabulous on livestock and has a very promising carreer in herding. He is one of the most versatile collies we've had and loves to work. A super excitable dog, we just adore him!
Currently Taking Reservations for 2021 & 2022
Depending on litter size and your spot on the waiting list.
Healthy & happy Gypsy & Atlas enjoying life!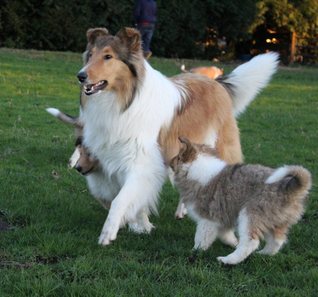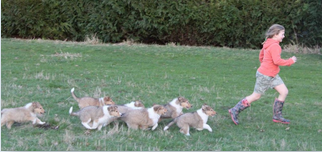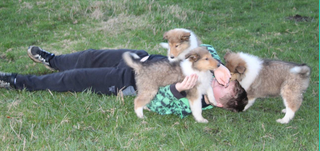 "Poppy has learned SO much in the short week we have had her and we are proud puppy parents. She let's us know when she needs to go outside and knows sit, down, stay, shake, spin, and roll over! She has been excellent with all of the people she has met so far, is an absolute sweetheart, and we love her so much!"
Looks like intelligence runs in the family!
Beautiful, Unique Collie Puppies!
We breed and raise all our collies with sincere care and attention. They have "homes" we like to call them. Kennels that are large and plenty of room for them to play on our property. See some of the videos to get an idea how cared for and happy they are!
Prairie Wynd Collies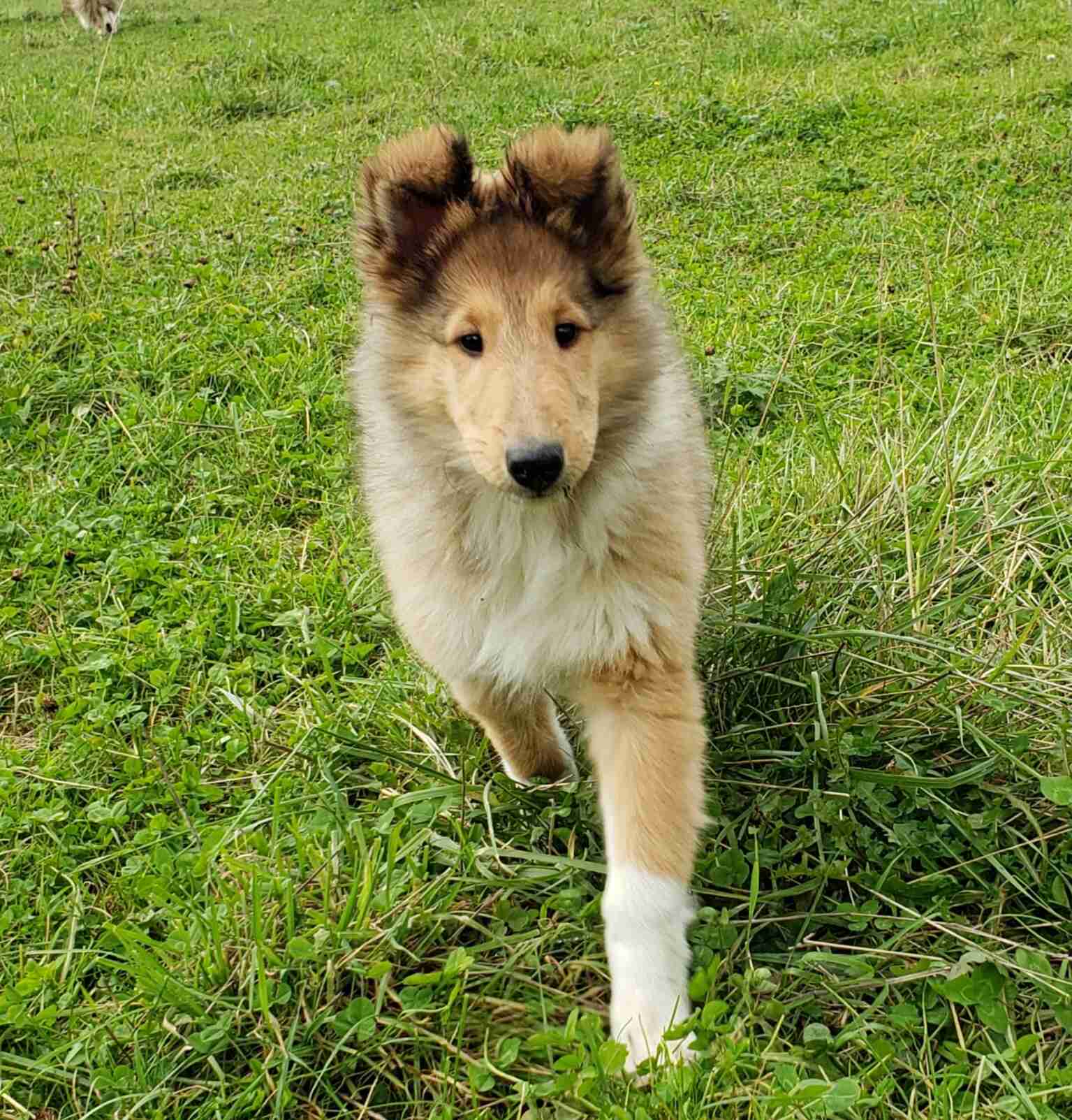 Healthy, happy, beaufiful collies. Each & every one treated with love & care.
Every puppy expresses & demonstrates this love and care!