Majestic Levi
2007 was the year my breeding program came full circle with the addition of my very own sire! I was thrilled to find an available outstanding Champion male sable Collie, Cdn. Ch. Cindeross Levi aka Levi. What a beauty, with superior bloodlines and a wonderful joyful personality.
He travelled with us, sire to several amazing litters and was a joy to partner with our girls. His offspring carried his many amazing attributes and I still have inquiries for his puppies.
Unfortunately we lost Levi too early and too suddenly. Rest In Peace majestic Levi, we truly loved you.
Ebony Pearl
St. Johns Ambulance Therapy Dog
Ebony was an absolutely 'one of a kind' dog!  She was the kindest, most biddable, most loyal, most faithful, most insightful and most loved. I am so thankful I kept one of her puppies, Prairie Wynd Rockin Ashni, who carries the same 'sagacity' that made Ebony so very special.
It was devastating to lose Ebony, we will never forget the many precious memories and moments spent with her. We have a sacred place on our farm for our beloved partners. They are at peace and their memories cherished by all those who loved them.
Vanilla Ice
Magic match-up between Prairie Wynd Tommy and Prairie Wynd Rockin Ashni produced the beautiful and rare White Collie with sable head and markings! Prairie Wynd Vanilla Ice. Vanilla was special right from a puppy and everyone that saw her fell in love. That was especially true for a lovely family from North Vancouver! They simply adored her & convinced me to allow them to foster her. 
I reluctantly agreed and Vanilla produced two gorgeous litters with Prairie Wynd Atlas Aurelius. I decided to fully retire her and the foster family became her full-time parents. She was joined by another one of Ashni's White collies with tri head and markings and that made their family complete. Miss you Vanilla (aka Lacey) but I know you and Finnigan are loving and loved!
Prairie Wynd Tawny Night Star
In a effort to improve the genetics of my breeding stock, I imported Tawny from a breeder in the US. She was a 'much sought after' Non-Carrier for CEA (Collie Eye Anomaly), a common eye condition of collies and many other breeds.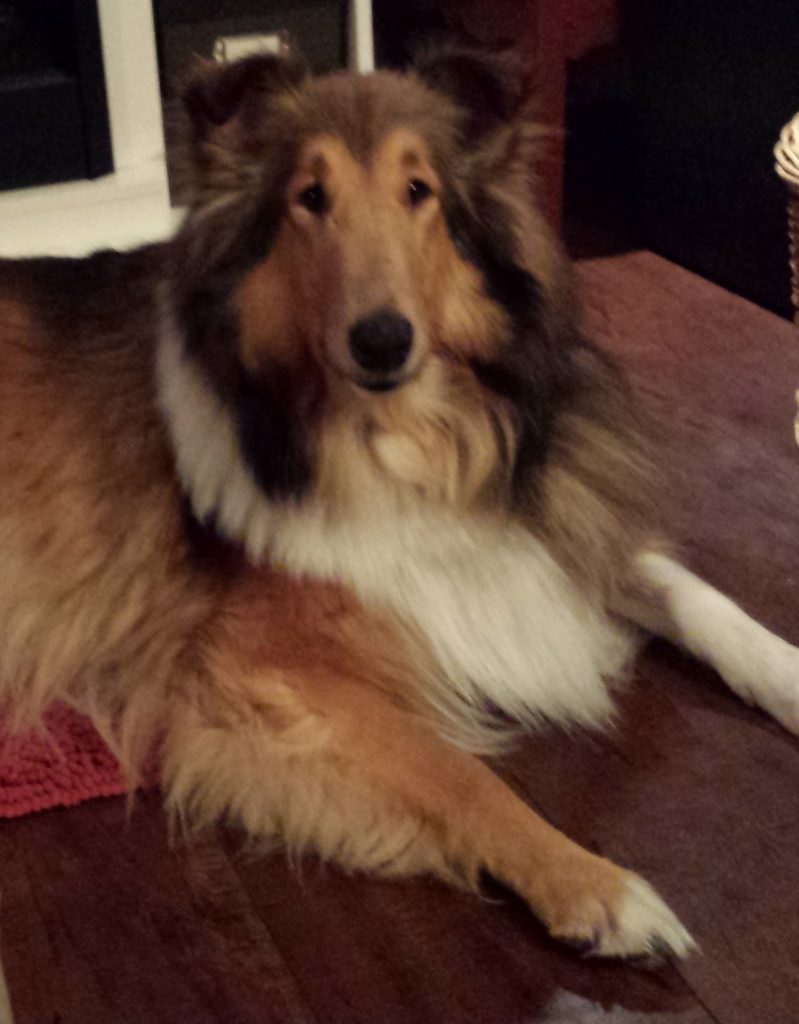 Contact Us to Begin Your Collie Memories!