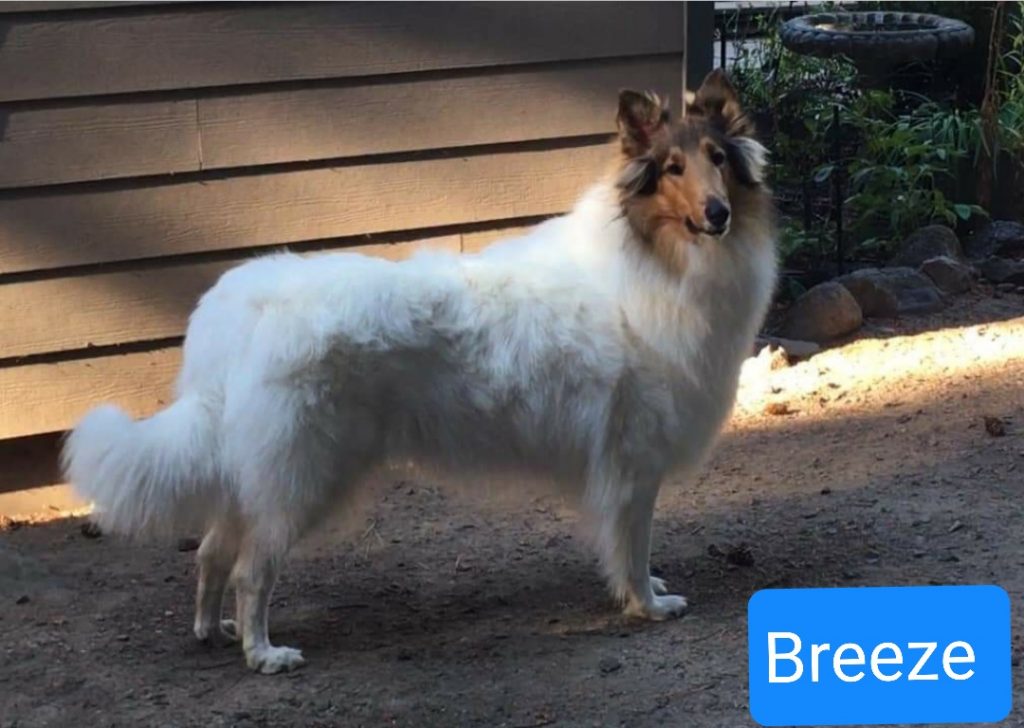 Royalty, Presidents & White Collies
'Queen Victoria's fondness for Collies has long been known, but amazingly few are aware that white collies were one of her favourites. Not only did she have white Collies in her kennels, but many were the all-white variety. Her first white was actually a wedding gift given to her daughter Beatrice in 1885. Several paintings of white collies currently hang in Her Majesty Queen Elizabeths Royal Collection Trust.
The colour got a tremendous boost during the time when President Calvin Coolidge (1923-1929) was the owner of two white Collies. In 1923 Island White Collie Kennels gave President Calvin Coolidge an all-white Collie, Rob Roy, as a gift for his wife. A year later another all-white Collie, Prudence Prim, joined the Coolidge household. Rob Roy was a White House favourite and was Mrs. Coolidge's constant companion. He will forever be memorialized thanks to the Howard Chandler Christy painting of the two that currently hangs in the White House and is a favourite with tourists.
Years later another President was given an all-white Collie as a gift. In 1964 "Blanco" joined the Lyndon Johnson family at the White House.
Through the judicious breeding with quality coloured dogs carrying the white factor, combined with careful selection, the more typical show-type white Collie (traditional white body, coloured head) began reappearing in the late 1920's.
Hollywood legend (silent screen star) Gloria Swanson had two Jefferson Collies.
It wasn't until the 1950 Standard revision that the colour was officially recognized. "The "White" is predominantly White, preferably with sable or tricolour markings. Finally in 1977 the new Standard revision read: "The "White" is predominantly white, with sable, tri-colour or blue merle markings."
Unique White Collies from Prairie Wynd Collies!